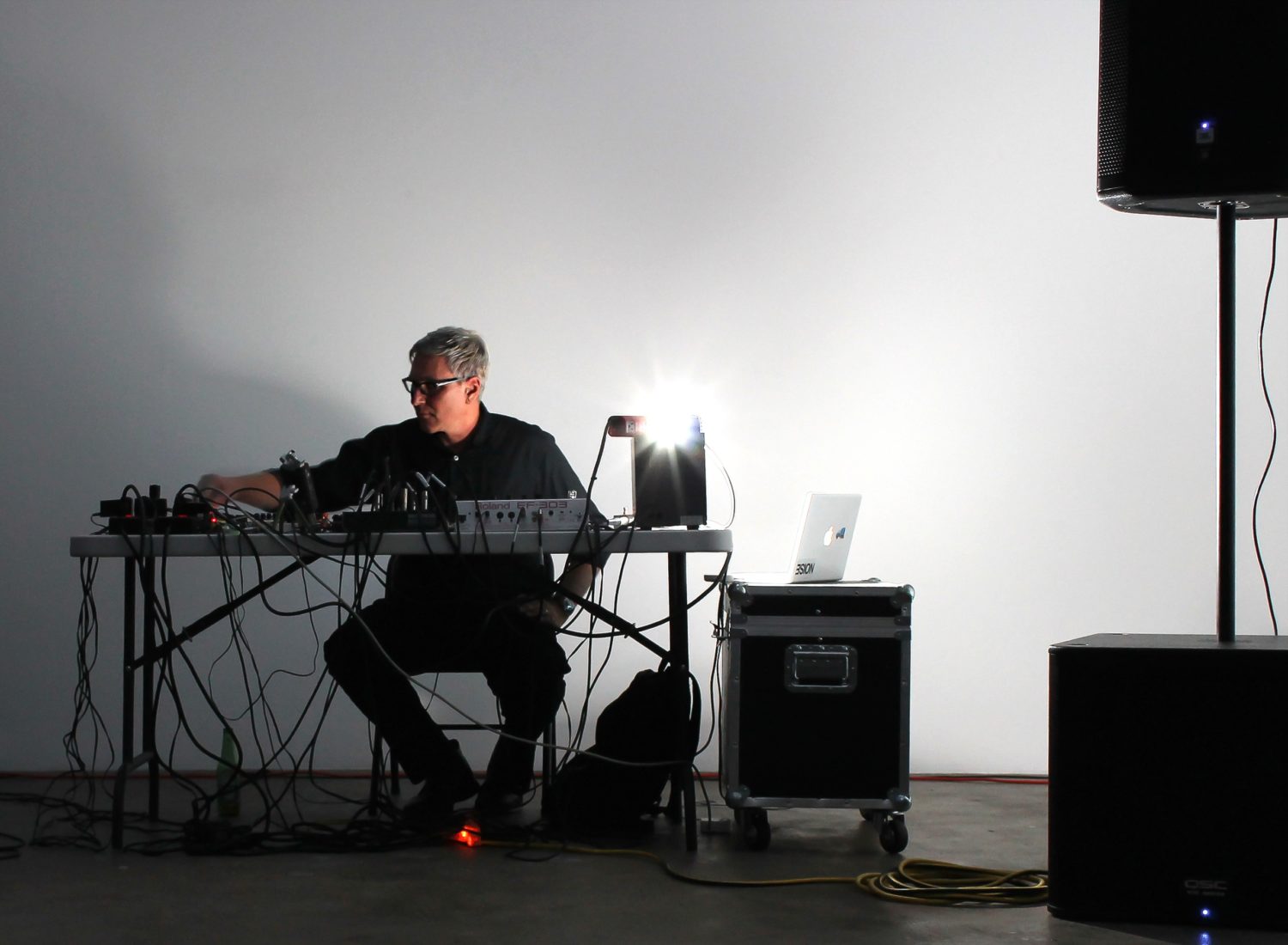 DSE
INTERSIST
David Kordansky Gallery
Culver City, LA. CA
An evening of six live noise performances at David Kordansky Gallery, Culver City, CA. DSE performed along with Witches of Malibu, Crowhurst, Unica, Shane Stritesky, and Chelsea Rector.
Arnold Schoenberg's work entitled Erwartung, was the second live-processed Schoenberg performance. Erwartung (translation: Expectation), Op. 17, 1909. A one-act 30-minute monodrama, an opera for a single soprano with orchestra, epitomizes Schoenberg's early atonal style. The story is a psychological snapshot of the moment a woman comes across the dead body of her lover in the woods. Schoenberg's description of Erwartung was as follows: "In Erwartung the aim is to represent in slow motion everything that occurs during a single second of maximum spiritual excitement, stretching it out to half an hour".
Related Works